After last week's kidnapping of Marou (Jim Bani), The Straits continues the family fight for safety and who holds the throne. Noel (Aaron Fa'aoso) and Sissi (Suzannah Bayes-Morton) butt heads and clash over who is the alpha dog and head honcho. By traditional family ascendancy, it should be Noel. Despite initial disinterest though, Sissi has now taken full advantage of pre-comatose Harry's (Brian Cox) faith in her, and persists with her wrangling of affairs. Bayes-Morton summons the strength, fear and motivation that drives Sissi with ease and dedicated skill. Electric dynamics exist between Fa'aoso and Bayes-Morton allowing for both actors to proficiently yell with dramatic aplomb.
Steadily upping the ante each week, Marou's wife Lola (Emma Lung) rampages a war against the other Montebello family members without their knowledge. At first, she is not aware of Marou's disappearance, but she knows that he was meeting with the bikies. Neglecting to tell Sissi, Lola inhabits the Lady MacBeth role that she has been so readily identified with.  Raising the stakes each week, Emma Lung plays Lola with brilliant manipulation that does not go without consequences and a conscience. The question we're left with now is how far will Lola stoop in her efforts to get what she wants? If kidnapping a child happens in episode six, what underhanded criminal activity will she be taking on in the finale? How long will it take before she is unable to wash the blood of her hands?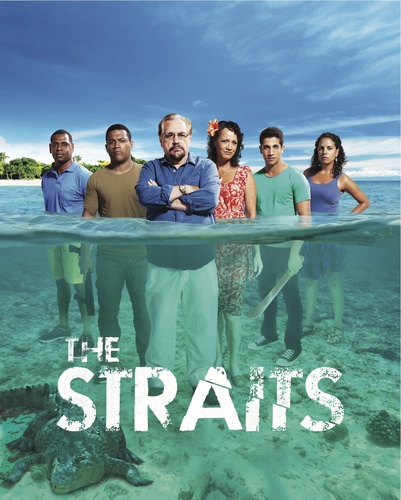 Rachel Ward's direction once again displays fine filmmaking skills, evidenced most convincingly in a hospital scene where Kitty (Rena Owen) sits by Harry's bedside while Lola quips snide comments about the dangers of brain trauma and recovery. Ward's camera switches focus from Kitty to Lola from Harry's point of view, and it is very fun to see Lola's transparent mumblings measured against the shrewd knowingness of Kitty's glances.
Blake Ayshford's words really give Aaron Fa'aoso a chance to shine. Up until this point in the series, Noel has been stubborn and fearful. His defences quickly diminish when he sees Marou's torture chamber. His emotional breakdown gives Fa'aoso a terrific opportunity to shine and have a wonderful scene with Kitty in the kitchen. While she is only in a couple of small scenes, Rena Owen still dominates and steals that scene effortless, and deserves much praise for doing so.
As Harry shows the ability to talk and move within the final moments of the episode, we see that the Montebello children's struggles will now be overtaken by the returning patriarchal figure. But just how will they adjust to the redistribution of power?
The Straits screens on Thursdays at 8.30pm on ABC1. It also screens at 10.30pm on ABC2 and on iView. Click here to see other episode reviews.